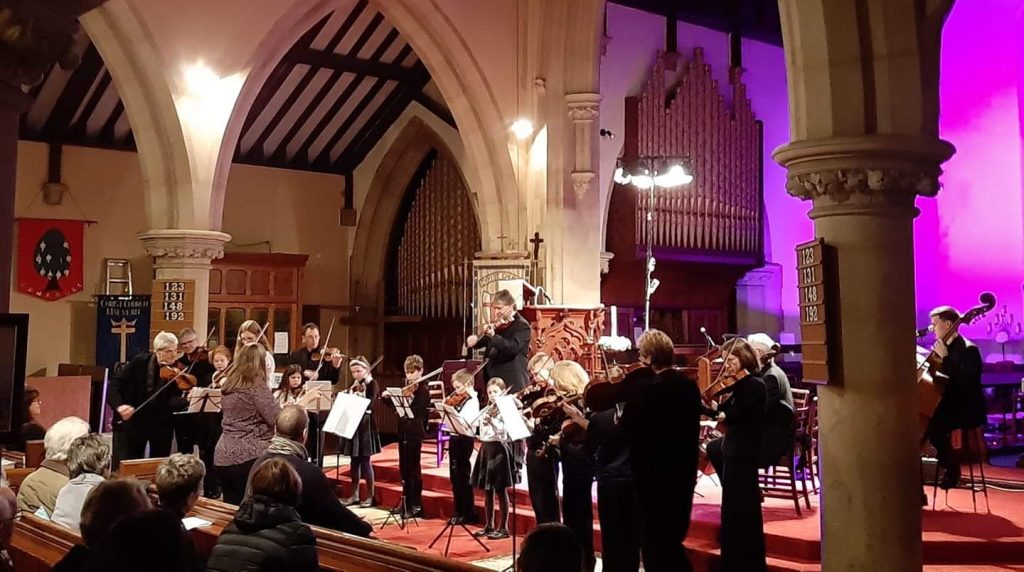 Orchestra Pro Anima (OPA), directed by Michael Bochmann, was launched in January 2017 and is formed of musicians who have performed together over a long period as members of the English String Orchestra.  So, although OPA is new in name and status as an independent body, the players have a real affinity with one another, forged over time. 
They will generally play without a conductor, Michael being the director, and with the pieces being introduced by various players.  This allows for spontaneity and creates a relaxed atmosphere and a feeling of oneness with the audience.  Indeed, there is a strong emphasis on communication, whereby the audience feels part of the music-making experience.  The orchestra name pro anima means 'for the soul', reflecting the desired impact of the music on the listener.
Typically, the first half of their programmes will comprise music from the Baroque and Classical periods, with the second half containing works from the Romantic period – usually with a number of short 'gems'.  However, this is a flexible group of musicians who are able to accommodate wind/brass players, harp, harpsichord and other instrumentalists and thereby to include a greater number of concertos in their repertoire and to perform, for example, with choirs in oratorio and other sacred works.
New and exciting programmes are also in prospect, with a particular focus on continuing to involve children in the excitement of a live professional concert.
Orchestra Pro Anima is a Registered Charity No. 1176594