After studying at RNCM with Lydia Mordkovich and Richard Deakin, Angus continued his studies with Emmanuel Hurwitz and Mikael Kopelman ( ex-Borodin 4tet) in London. He has played with many orchestras including the Philharmonia, European Community Chamber Orchestra, English Chamber Orchestra. Angus also played with the Rosell String Quartet for seven years. He presently Principal Second Violin with The English String Orchestra and the English Symphony Orchestra.
He has had a varied teaching career teaching at RNCM Junior Department, Royal Holloway College, University of London and at Southampton University. He also held the posts of Head of Strings at Hampton School and at St Paul's Girls' School, London. His present job is as Head of Strings at Oundle School. As well as his teaching roles and coaching roles Angus has been an advisor for ABRSM on the technical content of grade exams and was a violin specialist Diploma examiner for ABRSM. Angus is now the external violin specialist examiner for undergraduate and postgraduate examinations at Royal College of Music, London.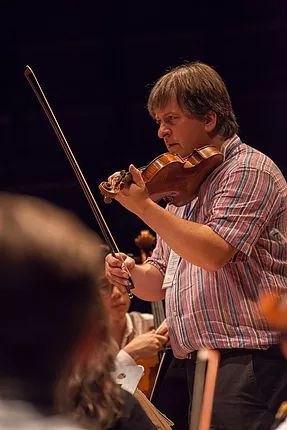 Angus leads Oundle School String Playing in Balance Programme which uses aspects of Alexander Technique and ergonomically designed Chin and Collar bone rests to assist better string playing. He spoke at 'The String Playing in Balance Symposium' in June 2013 at Oundle School and at the European String Teachers Association International Conference in Oxford in August 2013. Angus also undertook a study tour to New York in Jan 14 to observe leading string teachers and Alexander Technique teachers at the Juilliard School and Mannes University, New York. Most recently, Angus led a concert tour to Hong Kong and Shanghai for the string players at Oundle School. The concerts included performances alongside Concert Pianist Clarence Lam in St John's Cathedral, Hong Kong and with International Violinist Jaifeng Chen at the Oriental Arts Center Shanghai- who was performing to highlight the special partnership between Oundle School and the RCM.